If you haven't looked into satellite internet in a while, you may be surprised by how good it is. Not many companies offer satellite internet service these days, but the service is faster and more reliable than it used to be. And thanks to recent satellite upgrades, broadband satellite internet is available almost anywhere in the United States.
Satellite Broadband Providers
Viasat (Exede)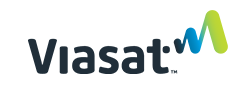 Download speeds up to 100 Mbps

Unlimited data*

Packages start at $50.00/mo.
HughesNet

Download speeds up to 25 Mbps

Unlimited data†

Packages start at $59.99/mo.
Data valid as of 01/10/2019. Speeds and pricing vary by area and are subject to change. Actual speeds may vary and are not guaranteed.
Now there's a broadband connection for everyone.
Download speeds for satellite internet start at 25 Mbps and upload speeds fall around 3 Mbps. Speeds that fast classify satellite internet as broadband according to the FCC (Federal Communications Commission), which means broadband internet is now available in rural and remote areas.
As for providers, Viasat and HughesNet are the top residential Internet Service Providers (ISPs) for satellite broadband. To see how they stack up, check out our Viasat vs. HughesNet review.
Good for Streaming
Now that satellite internet is available at broadband speeds, it works for streaming video.
Available in Rural and Remote Areas
You can get satellite broadband almost anywhere. It's the most universal internet option for the US.
Faster than Dial-Up
If your choice is between dial-up and satellite, go with satellite. Satellite broadband is almost always a faster option than dial-up.
Not Ideal for Online Gaming
Satellite broadband technology comes with lag. Most of the time this isn't an issue, but it does affect things like online gaming.
Unavoidable Latency
Satellite internet signals take time to travel to space and back—that's called latency. The delay in response time caused by high latency makes activities like bidding during live auctions difficult on satellite internet.
Possible Weather Interference
Heavy storm or thick cloud cover may disrupt satellite transmissions from time to time. That said, satellite internet providers still get high marks for reliability from their customers.
Get the truth about satellite broadband.
You don't have time to keep up with all this stuff, but we do. We have our finger on the pulse of the satellite internet industry so we can let you know the truth about what most people get wrong.
You can no longer get dishNET satellite internet.
DISH used to offer satellite internet service under the name "dishNET." DISH stopped offering dishNET satellite internet in 2017, but it still offers dishNET wireline internet in a few areas.
But if you're looking to get TV with satellite internet, you still can pair your DISH or DIRECTV with satellite internet from Viasat or HughesNet. Viasat will even give you a $10/mo. discount for a year when you subscribe to DIRECTV.
You can't get satellite internet from DIRECTV or EarthLink either.
DIRECTV doesn't offer internet service, while EarthLink continues to offer its satellite internet through HughesNet.
Exede and WildBlue are now Viasat.
Both Exede and WildBlue were brand names used by parent company Viasat. In 2017, Viasat stopped using those brand names. Now it offers all its satellite internet services as Viasat Internet.
Is satellite broadband right for you?
Broadband satellite internet is a great choice if you live in a rural or remote area—especially if dial-up is your only other option. It delivers enough speed for most online activities, including streaming video.
Real-time activities, like online gaming, are more difficult because of the lag inherent to satellite internet technology. However, satellite is still a solid choice for your internet service, especially now that it reaches broadband speeds.
Find satellite broadband packages in your area.
Ready to get satellite internet? We'll track down the best plans in your area and get you set up in no time.
Enter your address to get started.
An error has occurred. Please try again.