By Kristin Cooke | September 29, 2020
---
How to find the best fixed-wireless internet service
Although there are over a thousand fixed-wireless internet companies across the United States, most areas only have one fixed-wireless provider to choose from. Fixed-wireless home internet utilizes cellphone networks to deliver home internet service at snappy speeds and affordable rates. It's a great choice for rural internet and we recommend it over other types of rural internet that have high latency and low data caps.
The best fixed-wireless providers keep families connected with 25 Mbps download speeds and 250 GB per more of data per month—and many cost less than $50 per month. If you've looked into rural internet service, you know that this is a rare combination of benefits in the country, so we recommend you check it out.
In this guide:
Why choose fixed-wireless internet service?
Fixed-wireless internet can deliver high-speed internet service over the air via a wireless LTE (cell) signal from a nearby fixed-wireless transmitter to an antenna outside your home. The antenna then sends the internet signal to the modem/router inside your home via a wired (cable) connection.
If you can't get a cable or DSL internet connection, we highly recommend checking out fixed-wireless service—we currently have 1,210 fixed-wireless providers in our database. In fact, there are even some instances where we'd recommend fixed wireless over cable or DSL (see pros and cons of fixed wireless). If you have a choice between fixed wireless and satellite internet, we'd recommend fixed wireless—it typically has higher data caps and faster speeds at comparable prices.
Before we dive into all things fixed-wireless internet, both good and bad, know this: according to the FCC, about 45% of Americans can choose from one or more fixed-wireless internet service providers.
So, even though we've picked two fixed-wireless internet providers to recommend, you may not have these two options to choose from . . . especially if you live in a mountainous or hard-to-reach rural area. But don't despair just yet—we built a database of internet service providers so you can easily check if fixed-wireless internet is available where you live.
Find out if fixed-wireless service is available in your area.
An error has occurred. Please try again.
How does fixed wireless work?
Fixed-wireless broadband delivers fast internet to your home with radio waves transmitted over a wireless antenna system. Ground stations equipped with antennas send and fetch data to antennas attached to nearby homes. Fixed-wireless uses low frequency radio waves, which are not as susceptible to weather interference as satellite internet signals.
Because fixed-wireless internet operates on a modified line-of-sight system, large buildings, mountains, and heavy foliage can block the signal.
Like you would with every internet service provider (ISP), you'll need to do an address check to confirm fixed-wireless service is available at your address. If it is, the available provider will send a technician to your home to install the outdoor antenna (see image).
Fixed-wireless installation
Your fixed-wireless installation technician will set up the antenna to make sure you're getting the strongest signal possible from the fixed-wireless tower (the better the signal, the faster the internet). The antenna needs a direct line of sight to the tower. This is why you can't set up or install fixed-wireless internet yourself. Proximity and direction matter too—the closer you are to the tower, the stronger your signal will be.
Because you're relying on an antenna for internet service, most weather shouldn't affect your service. Continuous, heavy rain may slow things down, but anything that physically blocks the line of sight to your outdoor antenna is a bigger threat to reliable internet service than extreme weather.
Internet type comparison chart
Swipe left to see all →
| Internet type | Max speed | Latency (ave.) | Data | Price (ave.) |
| --- | --- | --- | --- | --- |
| Satellite | 25–100 Mbps | 594–624 ms | 10–150 GB/mo. | $50.00–$150/mo. |
| DSL | 100 Mbps | 25–43 ms | 1 TB/mo. | $25-$50/mo. |
| Cable | 1,000 Mbps | 15–35 ms | 1 TB/mo. or more | $40–$125mo. |
| Fixed-wireless | 100 Mbps | 40–60ms | 160 GB/mo. and up | $40–$70/mo. |
*Data as of 9/24/2020. Availability varies by location.
Comparing fixed-wireless internet to cable or DSL
Although fixed-wireless broadband isn't as fast as cable internet, fixed-wireless is a good choice over many other rural options. Fixed-wireless offers much more data per month than satellite or mobile phone internet.
Pros and cons of fixed wireless
Pros
The biggest pro of fixed-wireless broadband service is the wireless part: it delivers internet service to areas cable and DSL can't reach (both rural and urban), and no phone line is required. Also, most fixed-wireless providers offer more monthly data than satellite and mobile (cellular) wireless internet providers. For example, HughesNet, a satellite ISP, offers 10 GB of data per month with its cheapest plan, and Rise Broadband, a fixed-wireless ISP, offers 150 GB of data with its cheapest plan. And the price for the two plans is about a $10 difference: HughesNet's cheapest plan starts at $59.99 a month, and Rise Broadband's cheapest plan is $49.95 a month.
Besides the lack of wires and higher data caps, fixed-wireless internet also has low(er) latency (the time it takes for the internet signal to travel) than satellite internet. The reason is the outdoor antenna on your home is likely less than 10 miles away from a fixed-wireless tower. Compare that to satellite internet, which sends the internet signal to a satellite about 22,000 miles from earth.
Cons
Fixed-wireless internet requires an outdoor antenna for service, and it has to be installed by a technician. (That's almost the same as satellite internet service.) It's a longer installation and setup process, and it results in higher costs upfront. And if you're dealing with proprietary equipment (like an outdoor antenna) you're going to have to sign a long-term contract that can last anywhere from one to two years.
What is the best fixed-wireless provider?
Our pick: Rise Broadband
Rise Broadband is our top pick for fixed-wireless internet service, thanks to its blazing fast speeds and remarkably affordable pricing. Plans start at $40.94 per month, but if you want unlimited data, you'll be looking at $60.00 per month.*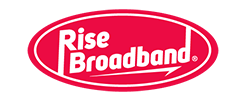 No contract required
High customer service ratings
Varying speeds based on location
Price increases $10/mo. in second year
*Price listed includes autopay discount. Data effective 6/22/20. Offers and availability may vary by location and are subject to change.
As the largest fixed-wireless internet company in the US, Rise Broadband (formerly JAB Broadband) has a good reputation in rural areas. Service is steady and lower priced than satellite internet service. You get a 30-day money-back guarantee when you sign up, which is exceptional in the internet industry.
You can get Rise Broadband in 16 states in the midwestern, southern, and the western US: from the southern tip of Texas, through Wisconsin and Nebraska, and all the way north to Minnesota and North Dakota. If you'd like to add VoIP phone service, it's an extra $20 per month.
In the past five years, Rise Broadband has invested over $30 million into building out its network in rural and underserved areas. This earned Rise Broadband millions of additional customers and a loyal following.
We really like that Rise Broadband includes the monthly equipment rental with internet service. Monthly service includes equipment fees for an antenna, managed router and SM radio—which will save you a hundred or more dollars every year. Plus, service doesn't require a contract. There is a $75 installation fee, but you can split it up into three $25 payments spread out over the first three months.
Rise Broadband fixed-wireless internet plans
Swipe left to see all →
| Download speed | Data cap | Price |
| --- | --- | --- |
| Up to 25 Mbps | 250 GB/mo. | $40.94/mo. (with autopay discount) or $44.94/mo. (without autopay)* |
| Up to 25 Mbps | Unlimited | $60.00/mo. (with autopay discount) or $65.00/mo. (without autopay)* |
| Up to 50 Mbps | 250 GB./mo. | $50.94/mo. (with autopay discount) or $54.9/mo. (without autopay)* |
| Up to 50 Mbps | Unlimited | $70.00/mo. (with autopay discount) or $75.00/mo. (without autopay)* |
*Plus taxes. Equipment fee included in monthly pricing. Data effective 5/13/20. Offers and availability may vary by location and are subject to change.
Rise Broadband has unlimited data plans (which are sometimes advertised as "All In" packages) and metered data plans. If you opt for the less expensive plans with a data cap, just be mindful of monitoring your data usage so you don't run out early.
True, Rise Broadband is still a big internet company, but its affordable pricing, reliable service, and above-average customer service ratings put them ahead of the pack when it comes to fixed-wireless providers.
 Runner-up: AT&T Fixed Wireless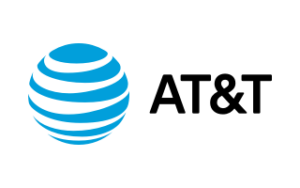 Bundle options w/ DIRECTV
High reliability ratings
Varying speeds based on location
Data overage charges of $10/50 GB
*Data effective 5/06/20. Offers and availability may vary by location and are subject to change.
We recommend AT&T Fixed Wireless to folks living in the country who have limited internet options in their area. At about $50 per month, it's a better deal for 250 GB of data than you'll pay with satellite internet service.
Data overage charges can add up fast, though. If you reach the 250 GB data limit before the end of the month, you'll be automatically charged $10 for 50 GB of additional data, with a maximum charge of $200 in extra data charges each month. Data doesn't roll over into the next month.
AT&T Fixed Wireless internet plans
Swipe left to see all →
| Plan name | Download speed | Data cap | Price |
| --- | --- | --- | --- |
| Fixed Wireless (standalone service) | Up to 25 Mbps | 250 GB/mo. | $40.94/mo. (with autopay discount) or $44.94/mo. (without autopay)* |
| Fixed Wireless (bundled with DIRECTV) | Up to 25 Mbps | Unlimited | $60.00/mo. (with autopay discount) or $65.00/mo. (without autopay)* |
What to look for in fixed wireless internet service
When checking into home internet service, you want to look for a generous data cap (250 GB per month or more), broadband internet speeds (which means download speeds of at least 25 Mbps), and reasonable prices. Wireless broadband delivers these features fairly consistently, although prices vary.
Download speed
If you're looking at fixed-wireless internet, you will want download speeds of at least 5 Mbps, if possible. This gives you a steady connection that will allow for video streaming, video conference calls, and limited gaming, although only on one device at a time.
You can stream in a higher video quality without buffering as you get a faster download speed. With a download speed of 12 Mbps or more, you may be able to have multiple devices accessing the internet at comfortable speeds.
Pro tip
To minimize data usage, keep video quality set to the lowest possible option for everyday viewing. If you're watching a game or want a special movie night, up the video quality for a few hours.
Monthly data allotment
Most fixed-wireless internet plans have a monthly data allotment, which is inconvenient if you're used to unlimited internet plans. Since data is channeled through a tower, there's a limited amount of bandwidth the providers can offer in any given area. Fixed-wireless providers measure out the data to each customer to help ensure that there's enough bandwidth to go around to all their customers.
For example, AT&T Fixed Wireless and Rise Broadband offer plans with set data allotments each month, starting around 50 GB per month and going up to 500 GB per month.
Our verdict
It's worth your time to check out fixed-wireless internet, especially if you're in a rural area. Of course, not all fixed-wireless internet is created equal, and we haven't been able to review all of the 1,210 providers we found so far (we'll get there someday!). But we really like what Rise Broadband is offering its customers—broadband speeds, plenty of data, fair pricing, and better-than-average support.
Fixed-wireless internet FAQ
Is fixed-wireless good for gaming?
Fixed wireless is not good for gaming, although you can do some gaming, depending on your connection speed. Fixed wireless isn't usually a top choice for gamers because of the relatively slow speeds. With fixed wireless, you can expect download speeds up to 25 Mbps, but you can get download speeds up to 2,000 Mbps with fiber or cable internet service.
Can you game online with fixed-wireless internet?
You can enjoy some online gaming on faster fixed-wireless plans, but you will be competing with gamers who have faster speeds and lower latency. For this reason, turn-taking games are a good bet, while fast-paced games are more difficult. For more information on gaming, check out our online gaming article.