By Kristin Cooke | September 10, 2020
How do I get high-speed internet in rural areas?
Here are the most common rural internet options, in order of best to worst.
Fixed wireless internet (available in many areas with cell phone reception)
Mobile wireless internet (4G LTE home Internet Service Providers)
DSL internet (available in areas with landline phone service)
Satellite internet (available everywhere)
Dial-up (available in areas with landline phone service)
Enter your address or ZIP code to find internet providers near you.
An error has occurred. Please try again.
Best high-speed rural internet providers
Swipe left to see all →
Provider
Viasat
CenturyLink
Verizon
Rise Broadband
Connection type
Satellite
DSL
Mobile wireless
Fixed wireless
Price
$30.00–$150.00/mo. for the first 3 months, then $50.00–$150/mo.†
$49.00*
Starts at $85.00/mo.
$39.95–$64.95/mo.
for first 12 months
Download speeds
Up to 100 Mbps
Up to 100 Mbps
Up to 12 Mbps
Up to 50 Mbps
Data cap
40 GB to 150 GB, then reduced speeds
1 TB
15–20 GB
150–250 GB
Learn more
View plans
View plans
View plans
View plans
Data as of 9/10/20. Offers and availability may vary by location and are subject to change. †Data may be slowed after 40, 60, or 100 GB, depending on your plan. *Rate requires paperless billing and excludes taxes. Additional fees apply. Speeds may not be available in your area.
Best rural internet options
So which is best—satellite, DSL, fixed wireless, dial-up, or mobile wireless? The answer depends on what you're looking for in terms of price and speed—and where you live.
If a fixed wireless, DSL, or mobile wireless internet service is available in your area, we'd recommend any of these over satellite since you won't have to deal with a data cap with these services. Data caps get really frustrating. But if you don't have cell phone service in your area, satellite internet is a good option because it's available everywhere.
If you're not a heavy data consumer, hotspotting off your mobile phone can be another solution (assuming you can get a cell phone signal at your house). If you stream video —like Netflix, Hulu, or YouTube—we wouldn't recommend hotspotting off your phone as it won't give you enough data each month. Another option is mobile wireless internet, which provides connection through cell phone towers. If you live in an area with good cell service, a 4G LTE internet service like Ladybug Wireless would give you unlimited data at affordable prices. As a bonus, it's contract-free and portable.
Dial-up's lackluster speeds land it in last place in terms of desirability, and we really don't recommend it except in cases where extreme thriftiness are prioritized over internet experience.
Best Overall: Viasat

Prices: $30–$150/mo for first 3 months.

Speeds: 12–100 Mbps down, 3–25 Mbps up

Data cap: 35–100 GB

Availability: Nationwide
Actual speeds may vary and are not guaranteed.
Budget Pricing: HughesNet

Prices: $49.99–$139.99/mo. for the first 6 mos., then $59.99–$149.99/mo.§

Speeds: 25 Mbps down, 3 Mbps up

Data cap: 10–50 GB

Availability: Nationwide
§Requires 24 month agreement.
Actual speeds may vary and are not guaranteed.
Satellite internet's biggest advantage is availability. It doesn't require any hard wiring through neighborhoods and roads to make it work. You just need a dish mounted on your roof and you're good. So it's often the only available connection on farms and in remote areas where cable and phone lines haven't reached yet.
Satellite internet chugs along at a minimum of 12 Mbps, with some Viasat plans reaching up to 100 Mbps. Speeds this fast work well for most online activities (barring multiplayer gaming). So far, so good, right? The drawback with satellite internet is that data is measured—yes, even on the unlimited plans—and your speeds will slow way down once you reach the priority data cap. If you reach your data cap before the end of the month, you can keep using data without penalty, but it's slowed down to 1 to 3 Mbps—still much faster than dial-up, but a big decline from earlier in the month.
Also, you may experience low performance during storms, as weather can interfere with the satellite connection.
Pros
Wide availability
Speeds faster than dial-up or DSL
Cons
High latency
Occasional performance issues with weather
We recommend Viasat because it has faster speeds and higher data caps—both HughesNet and Viasat limit your data usage based on the plan you pay for. After you use up all your full-speed data, your speeds slow to 1 to 3 Mbps.
But look out for Viasat's price hikes after the introductory period ends. Viasat prices go up around 33% after the end of the three month promotional period. If you prefer a lower price overall, check out HughesNet. You get a small discount (around $10 per month) with HughesNet for the first six months of service, but new satellite launches and technology continue to make satellite internet a more-than-viable option for anyone who prefers wide-open spaces.
New LEO (low-Earth orbit) satellite technology from companies like Starlink and OneWeb are changing the standards of satellite internet. But LEO isn't the only change in satellite internet. In the next few years, HughesNet and Viasat will be launching new satellite systems that deliver increased internet speed and reduced latency to their customers.
As these companies start offering internet service in the next few years, we expect to see higher data caps, less lag, and faster speeds across the board. Hooray!
Best overall: CenturyLink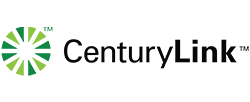 Prices: $49mo.*

Speeds: 20–100 Mbps

Data cap: 1 TB

Availability: 36 states
*Rate requires paperless billing and excludes taxes. Additional fees apply. Speeds may not be available in your area.
Budget Pricing: AT&T Internet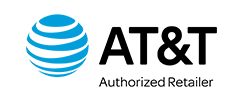 Prices: $35–45/mo.˚

Speeds: 768 Kbps–75 Mbps
˚For 12 mos, plus taxes & equip. fee. $10/mo equip. fee applies. Incl 1TB data/mo. overage chrgs apply.
While there are only two satellite ISPs, you've got a handful of choices when it comes to a Digital Subscriber Line (DSL) connection. Two standouts in this area are CenturyLink and AT&T Internet, though Frontier, Verizon, and Windstream also offer DSL.
We chose CenturyLink as your best bet, mostly due to its Price for Life plans. Once you sign up, you pay that same price for as long as you keep your CenturyLink service. Compared to other ISPs that tie you into contracts and then jack up the price, CenturyLink's approach is a breath of fresh air.
AT&T is another great option for rural internet, offering speeds up to 100 Mbps in many areas. Like CenturyLink, AT&T gives you oodles of data—1,000 GB (or 1 TB) per month. Compare that with satellite internet data thresholds of 10–100 GB per month and you can see why people often pick DSL over satellite if it's available, especially if they like streaming.
Pros
Decent speeds
Plenty of data
Cons
Lower quality service if you're far from ISP
With either CenturyLink or AT&T Internet, you will have a data cap. But it's huge—it'll take you some serious streaming, downloading, and uploading to hit that 1 TB limit.
If you don't want that data cap hanging over your head, both Frontier and Windstream don't have one. Free at last!
Heads Up: Some DSL providers offer up to 1,000 Mbps speeds.
If you're browsing CenturyLink's site and stumble upon its 940 Mbps plan, don't be shocked.
By augmenting the DSL line with a fiber connection, many ISPs—CenturyLink included—can offer gigabit speeds. Don't get your hopes up just yet though. If you live in a rural area, it's quite likely you won't get these speeds. Bummer, we know. Still, it's always worth checking.
Best overall: Rise Broadband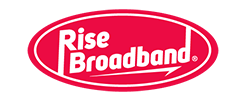 Prices: $39.95–$64.95/mo.*

Speeds: Up to 50 Mbps

Data cap: 250–unlimited GB

Availability: 19 states
*Speeds and prices may vary and are subject to change. Prices are with a 12-mo. agreement, plus taxes & equip fees.
Budget pricing: AT&T Fixed Wireless Internet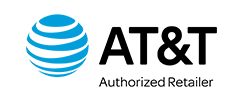 Prices: $60/mo.*

Speeds: 10 Mbps or faster

Data cap: 250 GB*

Availability: 18+ states
*Price with one-year contract. Data overage charges apply as follows: $10 for each additional 50 GB of data, not to exceed $50/mo.
Fixed wireless is slowly replacing DSL in rural America, and we can't wait to see its coverage expand more. If this is the first time you're hearing about fixed wireless, you should know right now that it's not Wi-Fi nor is it satellite or mobile internet.
In a nutshell, fixed-wireless providers beam your internet connection from a fixed location to an antenna installed on your roof. This signal then goes to your router, which broadcasts a happy home Wi-Fi network that you use to connect your laptop, Xbox, smart TV, and other devices to the internet.
Fixed-wireless internet in rural areas can give you an affordable internet connection at speeds that clip along fast enough to support online schooling and telecommuting. Fixed-wireless internet might not deliver the racing speeds needed for competitive online gaming, but it delivers much more data for the price than other options can give you. We highly recommend it for folks who can get it. Check out our in-depth review of the best fixed-wireless providers if you're interested.
Pros
Moderate availability
Lower latency
Cons
Unavailable in some areas
Low data caps
But if you've got a clear view from your roof, fixed wireless can be a huge step up from DSL. Rise Broadband, our top fixed wireless internet pick, offers speeds up to 50 Mbps. That's not bad, considering we've seen DSL speeds of about 2 Mbps while visiting family in rural Wisconsin.
One downside to fixed wireless is that some providers set data caps. Most fixed wireless data caps are not as low or limiting as satellite internet's standard caps of 10–100 GB per month, but several wireless providers do charge you extra if you hit your max, rather than slowing you down like satellite does.
Currently, Rise Broadband offers you either a less expensive 250 GB limit or a more expensive unlimited plan. AT&T Fixed Wireless gives you 250 GB each month and charges you an additional $10 for every 10 GB of data you use each month, up to a monthly cap of $50 per month. If you've got kids who love to stream every single Disney movie, they'll eat up data fast.
Keep an eye on AT&T's fixed wireless because the company has big plans to implement 5G technology in the years ahead, which means faster speeds.
Best overall: Verizon Wireless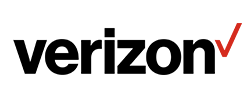 Plans: Do More Unlimited

Prices: Starts at $80/mo.

Hotspot speeds: 4G LTE, then 600 Kbps

Hotspot 4G LTE data cap: 15–20 GB

Coverage: Ranked 1st in two tests
Great value: T-Mobile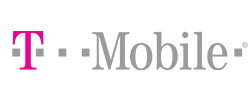 Plans: MagentaPlus, ONE

Prices: Starts at $85/mo.

Hotspot speeds: 4G LTE, then 256 Kbps

Hotspot 4G LTE data cap: 10 GB

Coverage: Ranked 1st and 4th in two tests
You're likely already familiar with the three big contenders for mobile wireless: AT&T, T-Mobile/Sprint, and Verizon. Along with providing you cellphone service, these companies often let you turn your smartphone into a mobile hotspot.
That means your laptop, tablet, or any other Wi-Fi enabled device can hop onto the internet thanks to your cellphone. But be wary—your wireless data will be used by each of those devices, so you could hit your cellphone data limit much more quickly.
Pros
Wi-Fi almost anywhere
4G LTE speeds that can reach 15+ Mbps
Cons
Very low data caps
Patchy coverage
We chose Verizon as our top pick for mobile wireless, mainly due to its high marks for coverage from OpenSignal and RootMetrics. In fact, you won't find better coverage from any other wireless provider. It also ranks well for speed, though that could dip in rural areas, according to Speedtest's data.
The Verizon Do More Unlimited plan gives you 15 GB of 4G LTE data, while its Above Unlimited plan boosts that to 20 GB of 4G LTE data. Both Verizon plans slow your mobile hotspot speeds to 600 Kbps once you've hit that data cap—but we found Verizon's slowed hotspot speeds were faster than most competitors' slowed speeds.
Pro Tip: Save money by signing up for paperless billing and Autopay.
All four wireless providers offer you monthly discounts if you sign up for paperless billing and Autopay. Usually it's to the tune of $5 per month per line, which adds up fast.
But if Verizon's not your jam, T-Mobile may be a better fit. Its Magenta Plus plan gets you 20 GB of 4G LTE data, and you'll meander along at 256 Kbps after that.
T-Mobile is ranked first and fourth for coverage by OpenSignal and RootMetric, respectively, and Speedtest ranks it first for speed. We picked T-Mobile over AT&T since you get more gigs of hotspot data (20 GB versus 15 GB), but if you're looking for a more budget-friendly pick, AT&T fits that bill.
What to look for when buying rural internet
Now that you know more options are out there than just dial-up and satellite, it's time to start shopping.
Along with your personal needs, what should you keep in mind when shopping for rural internet? Here's our take.
Price
Price is a huge factor for most of us, and sadly, many of your rural internet options don't come cheap. But there are a few ways you can keep the cost under control:
Don't buy more data than you need. Those unlimited data plans are super tempting, but if you use only 50 GB of data each month, you'll pay more than you should. Monitor your data usage for a month with your current plan and look for a plan with a data cap to match.
Watch out for price hikes. Read the fine print. Companies like Viasat start with competitive rates, but you'll end up paying more each month after the first few months. For a price that won't change, try HughesNet—or grab a CenturyLink Price for Life plan.
Compare equipment costs. How much does it cost to rent or buy the equipment you'll need? And what about installation? Keep these fees in mind when you compare options, and don't be afraid to ask for a discount or waiver.
Speeds
Speed can be another tempting reason to throw all your money at your internet connection, but you may need less than you think. Here's what the Federal Communications Commission (FCC) recommends:
Social media, email, and browsing the internet: 1 Mbps
Streaming video in standard definition (480p): 3–4 Mbps
Streaming video in high definition (720p): 5–8 Mbps
Streaming video in 4K: 25 Mbps
Gaming: 3–4 Mbps
Keep in mind that you'll want more speed if you have multiple people or devices using your internet connection at the same time.
Data caps
Data caps can be a real killjoy. But if you're looking for high-speed internet in rural areas, you'll deal with data caps in one way or the other. The good news is that if you're mainly using the internet to check stock prices, email your mom, and chat with friends on Facebook, you probably won't hit your data cap.
For those of us who love to stream shows on Netflix, game, or upload lots of files, data usage is something we should keep an eye on. Or you can play it safe by grabbing a plan with a high or unlimited data cap, like HughesNet's 50 GB plan or Rise Broadband's 500 GB plans.
How to save internet data
The majority of data use in American households is from video streaming. You can save a lot on entertainment (and internet data) by getting satellite TV service from DIRECTV or DISH rather than streaming through your internet connection. And if satellite TV costs too much, try a local TV antenna. You can get local stations for free with a good TV antenna for rural areas.
Availability
The lack of internet provider choices in rural areas is a sad reality in our country. In 2020, the FCC reported that 22.3% of rural Americans do not have broadband internet access (which the FCC defines as download speeds of at least 25 Mbps and upload speeds of at least 3 Mbps).
Chances are if you live in a rural area, you know all too well about the lack of affordable internet options. That's why availability is such a key factor in deciding which ISP to use.
Satellite and DSL are perhaps some of your best options in terms of availability. Satellites can beam down an internet connection to pretty much anywhere, and DSL hooks up to your existing phone lines.
But with the expansion of fixed wireless and mobile wireless networks, you may not have to give up a zippy internet connection just to enjoy some peace and quiet out in the country.
Why is it so hard to get fast internet access in rural areas?
It's hard to get fast internet access in rural America because the government doesn't treat internet as a basic utility (like landline phone and electricity service). Countries like Taiwan, Sweden, Spain, Finland, the UK, and many others consider broadband internet access to be an essential service and have invested heavily in building out the infrastructure to deliver broadband universal service.
In the past, the United States government has not taken an active approach in building out broadband internet access. Instead, internet providers have funded infrastructure build-outs themselves, with some government subsidies. This approach has caused a patchwork of internet providers to sprout up across the country, and many rural areas have been overlooked because internet companies view infrastructure build-outs in rural and remote areas as too expensive.
The Federal Communications Commission (FCC) rolled out the Connect America Fund, which has helped build out infrastructure in some rural areas. But many areas still remain unconnected (or hampered by slow dial-up speeds). Currently, satellite internet providers, DSL, 4G home internet, mobile phones, and fixed-wireless service help keep rural America connected, but it's generally at slower speeds than in metropolitan areas.
The good news is that new technologies for rural communities are emerging. For example, Starlink satellite internet service (coming soon) may deliver the speed and data rural Americans need to access information, work, and learn online at fast speeds that aren't too expensive.
Looking for rural internet? Now you've got choices behind doors one, two, three, and four.
Between satellite internet, DSL, fixed wireless, and mobile wireless, you should be able to hop on Reddit, swipe on Tinder, or log into Battle.net from the comfort of your farmhouse, cabin, or ranch home—whatever you're into.
And hopefully we'll see even more internet options make their way to the country in the future. But for now, we're just thankful the days of dial-up are (mostly) over.
What is the best internet service for rural areas?
We'd have to say the best internet service for rural areas is mobile wireless, DSL, or satellite internet, based on price, availability, speeds, and data. Satellite internet is available almost everywhere, but the data caps make it a second-choice option for people who like to stream video. That's why we recommend checking out all your options before you sign up for satellite internet.
Satellite internet has massive availability going for it—you just can't beat that with any other type of internet. You don't need to live near a cellphone tower, in a neighborhood with cable lines, or even have landline phone service to get satellite internet. As Viasat and HughesNet continue to upgrade, and providers like Starlink, Project Kuiper, and OneWeb enter the industry, we hope it's only going to get better.
As HughesNet and Viasat continue to upgrade with new satellite systems, and residential internet providers like Starlink (from SpaceX) and Project Kuiper (funded by Amazon) enter the industry in the next few years, we hope satellite internet is going to get better and better.
We recommend that you check available options and find the best one for your needs.
Best internet service for rural areas:
Should I get fixed-wireless internet service?
If you can get fixed wireless, go for it. Often the prices are quite affordable in comparison to other types of rural internet service, and as long as you don't need download speeds faster than 50 Mbps, you're good to go on speed too.
Of course, that data cap could be a huge downer. If you need to use more data than 150 to 500 GB, check out DSL or satellite internet instead.
Is there any unlimited satellite internet?
Technically there are no unlimited satellite internet plans, but Viasat comes the closest. It slows your speed once you've met your data cap (up to 100 GB), but only if there are a lot of other people using the network.
What internet speed can I get in rural areas?
You can usually get internet speeds of at least 25 Mbps from satellite internet providers HughesNet or Viasat in rural areas, although 12 Mbps or slower is the fastest available speed in some rural locations. The fastest internet speeds of 1 Gbps and higher are from fiber and cable providers, which aren't available in rural areas.
How can I find fixed-wireless providers where I live?
You can find fixed wireless providers in your area by typing your zip code on our internet search page. We'll search through thousands of providers to find all services available in your area (including fixed wireless).
10 fastest and slowest rural areas for internet
If you're daydreaming about escaping the city for a farmhouse in New England, you aren't alone. Since the COVID-19 pandemic, many remote workers are selling downtown condos and moving to the country, where social distancing is easier, outdoor recreation opportunities abound, and real estate is more affordable.1,2,3 But not all rural areas have decent internet speeds—and a good internet speed is one thing we know you'll want wherever you go.  
So, where can you escape the city and still get reliable internet? Let's look at the data.
Quick stats
Hyden, KY (4.2 Mbps): Rural area with the slowest average internet speed in the US

Boardman, OR (103.8 Mbps):

Rural area with the fastest average internet speed in the US

45.9 Mbps: National average for all rural speed tests completed
592: Number of rural US cities ranked
According to the FCC's 2020 Broadband Deployment Report, 22.3% of rural Americans don't have access to internet download speeds of at least 25 Mbps (which is the recommended speed for working from home and online schooling).4,5 And the numbers are even worse on Tribal lands, where 32.1% of Americans don't have access to internet speeds of 25 Mbps.5 
Yet in metropolitan areas, only 1.5% of Americans lack access to these same speeds.5 Rural America's lackluster internet speeds contribute to the homework gap and a lower percentage of college graduates when compared to Americans living in metropolitan areas.6,7
The most common reason for slow rural internet is that it's expensive for internet providers to expand and update infrastructure, so it's less financially motivating to expand to rural areas with fewer people. 
To counteract this, the US government is trying to incentivize wider broadband rollouts to underserved areas through programs like the Connect America Fund. Satellite internet providers like Viasat and HughesNet help bring internet access to rural areas, and next-generation satellite provider Starlink (by SpaceX) will benefit rural communities with faster speeds and lower latency in the near future. 
Fastest and slowest internet in America's rural areas
We combed through data from more than one million internet speed tests and found the rural areas in the US with the fastest and slowest internet. All the fastest areas have average download speeds over 100 Mbps. So if you want to telecommute from a rural area, make sure you avoid the slow spots. And if you're in one of the slower areas—now is a great time to petition for better broadband.
Rural areas with the slowest internet
Hyden, KY (4.2 Mbps)

White Hall, AR (5.4 Mbps)

Yale, MI (5.9 Mbps)

Farmington, ME (6.4 Mbps)

Stevensville, MT (6.6 Mbps)

Stowe, VT (7.3 Mbps)

Blue Hill, ME (7.3 Mbps)

Fairfax, VT (7.5 Mbps)

Caldwell, TX (7.7 Mbps)

Mountain View, AR (7.7 Mbps)

Winnemucca, NV (8.3 Mbps)
Bellville, OH (8.3 Mbps)
Mariposa, CA (8.6 Mbps)
Kingston, WA (9.2 Mbps)
Merrill, WI (10.3 Mbps)
Linden, TN (10.9 Mbps)
Sylva, NC (11 Mbps)
Pecos, TX (11.1 Mbps)
Spring Hill, KS (11.2 Mbps)
Grayson, KY (11.2 Mbps)
America's slowest rural cities are all over the map, but there are a few trends. For example, the rural area with the slowest internet speeds is a small town in the Appalachian mountains (Hyden, Kentucky). Several other slow internet areas are located near geographical features as well (including lakes, rivers, and mountains) that make it more expensive to install faster internet infrastructure.
Rural areas with the fastest internet
Boardman, OR

(

103.8

Mbps)

Madisonville, LA (101.7 Mbps)

Rifle, CO (96.7 Mbps)

Pulaski, VA (96.6 Mbps)

Seaford, DE (96.4 Mbps)

Ware, MA (92.0 Mbps)

Barnegat, NJ (90.1 Mbps)

Lock Haven, PA (89.5 Mbps)

Cotati, CA (89.0 Mbps)

Valley, AL (86.6 Mbps)

Winchester, CA (85.9 Mbps)
Avon, CO (83.2 Mbps)
El Cerrito (82.8 Mbps)
Inwood, WV (82.4 Mbps)
Reedsburg, WI (81.3 Mbps)
Mahopac, NY (79.8 Mbps)
Scottsville, KY (79.7 Mbps)
Erwin, TN (78.8 Mbps)
Ruckersville, VA (78.7 Mbps)
Chilhowie, VA (77.9 Mbps)
Like we've seen in past years, most of the fastest rural areas are located on the East Coast. But the Western US is getting faster and this year, cities in Colorado, California, and Oregon boasted a place among the fastest. 
If you're wondering how 2020 results compare to 2019, check out our 2019 map of the fastest and slowest internet in rural areas.
Our data comes from speed tests taken on HighSpeedInternet.com. We examined results from more than one million US speed tests to find the fastest and slowest average rural internet speeds.
We defined a "rural" city as a community with a population of less than 10,000 people that is geographically removed from an urban city, which we qualified as meaning it's at least an hour drive away from the nearest major city. We also filtered out locations with fewer than 50 speed test results to ensure accurate representation of the city's average speed. In all, we ranked and researched nearly 600 rural cities in the US.
Because the rural cities are ranked by average speed, it is entirely possible to find much faster- or slower-than-average internet speeds in any given area. These numbers do not represent actual internet speeds but are a reflection of the average tested internet connection in an area.