How do I get high-speed internet in rural areas?
First, let's take a step back here and point out that 2.1 million Americans still used AOL's dial-up service in 2015. Yup, we're talking about those internet CDs you used to get in the mail in the '90s.
While surfing the web on a 56 Kbps dial-up connection may cost you only $20 a month or so, it'll take you about five minutes to load a web page. Streaming videos or gaming online? Don't even think about it.
Thankfully, the days of having only dial-up when you live out in the country are pretty much gone. Now most Internet Service Providers (ISPs) cover the majority of the US. And if cable or fiber haven't made it to your neck of the woods, there are other good options.
The best rural internet options
Satellite internet (available everywhere)
DSL internet (available in areas with landline phone service)
Fixed wireless internet (available in many areas with cellphone reception)
If you're not a heavy data consumer, hotspotting off your mobile phone can be another solution (assuming you can get a cellphone signal at your house).
But which is best—satellite, DSL, fixed wireless, or mobile wireless? The answer depends on what you're looking for in terms of price and speed—and where you live.
Here are the top high-speed internet options for rural areas.
4 Ways to Surf the Web in Your Neck of the Woods
Provider
Connection type
Price
Speeds
Data cap
Learn more
Viasat
Satellite
$50.00–$150.00/mo.
Up to 100 Mbps
Unlimited
View plans
CenturyLink
DSL
$49.00*
Up to 100 Mbps
1 TB
View plans
Rise Broadband
Fixed wireless
$39.95–$64.95/mo.
For first 12 months
Up to 50 Mbps
150–250 GB
View plans
Verizon
Mobile wireless
Starts at $85.00/mo.
Up to 4G LTE
15–20 GB
View plans
Data as of 12/16/19. Offers and availability may vary by location and are subject to change.
†Data may be slowed after 40, 60, or 100 GB, depending on your plan.
*Rate requires paperless billing and excludes taxes. Additional fees apply. Speeds may not be available in your area.
Even with fewer options than the big-city folks, it's still a hassle to compare rural internet options. Since we've already compared prices, speeds, data caps, and availability in the table above, we've got a few recommendations to help you decide.
Take a look at our choices for rural internet providers to see which ISP will work best for you.
Best Overall: Viasat

Prices: $30–$150/mo for first 3 months.

Speeds: 12–100 Mbps

Data cap: 35–100 GB

Availability: Nationwide
Budget Pricing: HughesNet

Prices: $59.99–$150.00/mo.§

Speeds: 25 Mbps

Data cap: 10–50 GB

Availability: Nationwide
§Requires 24 month agreement.
Actual speeds may vary and are not guaranteed.
Satellite internet chugs along at a minimum of 12 Mbps—that's 12,000 Kbps compared to AOL's 56 Kbps dial-up speeds. And while it costs more than the $20 a month for dial-up, prices for satellite internet are well worth loading Google in seconds rather than minutes.
Pros
Wide availability
Speeds that rival cable
Cons
High latency
Performance issues with weather
Find out which satellite ISPs are available in your area.
An error has occurred. Please try again.
We recommend Viasat because it has faster speeds and higher data caps—both HughesNet and Viasat limit your data usage based on the plan you pay for. After you use up all your full-speed data, your speeds slow to 1 to 3 Mbps. (That's still faster than dial-up, by the way, and it can be fast enough to support low-quality video streaming.)
Some Viasat and HughesNet plans include extra data in the middle of the night. It's not available on all plans, but some packages offer a Bonus Zone or Free Zone that starts sometime after midnight (check your plan details for the exact timeframe), which is a great time to run computer updates, download movies, or do anything else that takes a lot of data.
But look out for Viasat's price hikes after three months. If you prefer a steady, lower price, check out HughesNet's two-year price guarantee.
Sure, satellite internet isn't perfect. It has high latency, which means you'll probably experience lag if you game. And weather can affect its performance. But new satellite launches and technology continue to make satellite a more-than-viable option for anyone who prefers wide-open spaces.
Best overall: CenturyLink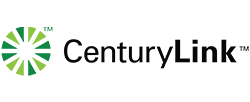 Prices: $49mo.*

Speeds: 20–100 Mbps

Data cap: 1 TB

Availability: 36 states
*Rate requires paperless billing and excludes taxes. Additional fees apply. Speeds may not be available in your area.
Budget Pricing: AT&T Internet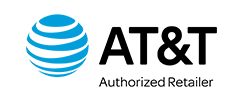 Prices: $50/mo.˚

Speeds: 5–100 Mbps

Data cap: 1 TB

Availability: 21 states
˚for 12 mos, plus taxes & equip fee. 12 mo agmt req'd. $10/mo equip fee applies. Incl 1TB data/mo. $10 chrg for each add'l 50GB (up to $100/mo)
While there are only two satellite ISPs, you've got a handful of choices when it comes to a Digital Subscriber Line (DSL) connection. Two standouts in this area are CenturyLink and AT&T Internet, though Frontier, Verizon, and Windstream also offer DSL.
We chose CenturyLink as your best bet, mostly due to its Price for Life plans. Once you sign up, you pay that same price for as long as you keep your CenturyLink service. Compared to other ISPs that tie you into contracts and then jack up the price, CenturyLink's approach is a breath of fresh air.
AT&T is another great option for rural internet, offering speeds up to 100 Mbps in many areas. Like CenturyLink, AT&T gives you oodles of data—1,000 GB per month. Compare that with satellite internet data thresholds of 10–50 GB per month and you can see why people often pick DSL over satellite if it's available, especially if they like streaming.
Pros
Faster-than-dial-up speeds
Cons
Lower quality service if you're far from ISP
With either CenturyLink or AT&T Internet, you will have a data cap. But it's huge—it'll take you some serious streaming, downloading, and uploading to hit that 1 TB limit.
If you don't want that data cap hanging over your head, both Frontier and Windstream don't have one. Free at last!
Heads Up: Some DSL providers offer up to 1,000 Mbps speeds.
If you're browsing CenturyLink's site and stumble upon its 940 Mbps plan, don't be shocked.
By augmenting the DSL line with a fiber connection, many ISPs—CenturyLink included—can offer gigabit speeds. Don't get your hopes up just yet though. If you live in a rural area, it's quite likely you won't get these speeds. Bummer, we know. Still, it's always worth checking.
Best Overall: Rise Broadband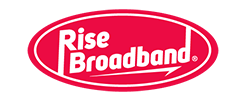 Prices: $39.95–$64.95/mo.

Speeds: Up to 50 Mbps

Data cap: 250–unlimited GB

Availability: 19 states
Budget pricing: AT&T Internet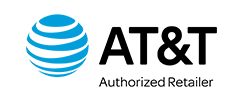 Prices: $60/mo.•

Speeds: 10 Mbps or faster

Data cap: 170 GB

Availability: 18 states
•Price with one -year contract.
Fixed wireless is slowly replacing DSL in rural America, and we can't wait to see its coverage expand more. If this is the first time you're hearing about fixed wireless, you should know right now that it's not Wi-Fi nor is it satellite or mobile internet.
In a nutshell, fixed wireless providers beam your internet connection from a fixed location to an antenna installed on your roof, which then goes to your router. That's why weather and even trees, hills, or mountains can have such an impact on your fixed-wireless connection.
Pros
Moderate availability
Lower latency
Cons
Performance issues related to weather and terrain
Low data caps
But if you've got a clear view from your roof, fixed wireless can be a huge step up from DSL. Rise Broadband, our top fixed wireless internet pick, offers speeds up to 50 Mbps. That's not bad, considering we've seen DSL speeds of about 2 Mbps while visiting family in rural Wisconsin.
One downside to fixed wireless is that some providers seem to offer low data caps. Currently, Rise Broadband offers you either a less expensive 250 GB limit or a more expensive unlimited plan, but AT&T Fixed Wireless gives you only 170 GB each month. If you've got kids who love to stream every single Disney movie, they'll eat that AT&T data up fast.
But keep an eye on AT&T's fixed wireless, because the company has big plans to reach 1.1 million locations in 18 different states by 2020. And as it develops its 5G technology, the future of its fixed wireless plans can only get brighter.
Best overall: Verizon Wireless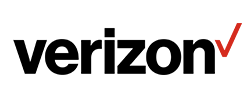 Plans: Do More Unlimited

Prices: Starts at $80/mo.

Hotspot speeds: 4G LTE, then 600 Kbps

Hotspot 4G LTE data cap: 15–20 GB

Coverage: Ranked 1st in two tests
Great value: T-Mobile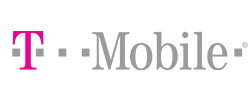 Plans: MagentaPlus

Prices: Starts at $85/mo.

Hotspot speeds: 4G LTE, then 256 Kbps

Hotspot 4G LTE data cap: 20 GB

Coverage: Ranked 1st and 4th in two tests
You're likely already familiar with the four big contenders for mobile wireless: AT&T, Sprint, T-Mobile, and Verizon. Along with providing you cellphone service, these companies often let you turn your smartphone into a mobile hotspot.
That means your laptop, tablet, or any other Wi-Fi enabled device can hop onto the internet thanks to your cellphone. But be wary—your wireless data will be used by each of those devices, so you could hit your cellphone data limit much more quickly.
Pros
Wi-Fi almost anywhere
4G LTE speeds that can reach 15+ Mbps
Cons
Very low data caps
Patchy coverage
We chose Verizon as our top pick for mobile wireless, mainly due to its high marks for coverage from OpenSignal and RootMetrics. In fact, you won't find better coverage from any other wireless provider. It also ranks well for speed, though that could dip in rural areas, according to Speedtest's data.
The Verizon Do More Unlimited plan gives you 15 GB of 4G LTE data, while its Above Unlimited plan boosts that to 20 GB of 4G LTE data. Both Verizon plans slow your mobile hotspot speeds to 600 Kbps once you've hit that data cap—but we found Verizon's slowed hotspot speeds were faster than most competitors' slowed speeds.
Pro Tip: Save money by signing up for paperless billing and Autopay.
All four wireless providers offer you monthly discounts if you sign up for paperless billing and Autopay. Usually it's to the tune of $5 per month per line, which adds up fast.
But if Verizon's not your jam, T-Mobile may be a better fit. Its Magenta Plus plan gets you 20 GB of 4G LTE data, and you'll meander along at 256 Kbps after that.
T-Mobile is ranked first and fourth for coverage by OpenSignal and RootMetric, respectively, and Speedtest ranks it first for speed. We picked T-Mobile over AT&T since you get more gigs of hotspot data (20 GB versus 15 GB), but if you're looking for a more budget-friendly pick, AT&T fits that bill.
Sprint, on the other hand, can seem like a perfect budget pick. But we don't recommend it since it lags quite a ways behind the others for coverage in OpenSignal's and RootMetrics's tests. The idea is to get you a stable internet connection, not one that drops every few minutes!
What to look for when buying rural internet
Now that you know more options are out there than just dial-up and satellite, it's time to start shopping.
Along with your personal needs, what should you keep in mind when shopping for rural internet? Here's our take.
Price
Price is a huge factor for most of us, and sadly, many of your rural internet options don't come cheap. But there are a few ways you can keep the cost under control:
Don't buy more data than you need. Those unlimited data plans are super tempting, but if you use only 5 GB of data each month, you'll pay more than you should. Monitor your data usage for a month with your current plan and look for a plan with a data cap to match.
Watch out for price hikes. Read the fine print. Companies like Viasat start with competitive rates, but you'll end up paying more each month after the first few months. For a price that won't change, try HughesNet—or grab a CenturyLink Price for Life plan.
Compare equipment costs. How much does it cost to rent or buy the equipment you'll need? And what about installation? Keep these fees in mind when you compare options, and don't be afraid to ask for a discount or waiver.
Speeds
Speed can be another tempting reason to throw all your money at your internet connection, But you may need less than you think. Here's what the Federal Communications Commission (FCC) recommends:
Social media, email, and browsing the internet: 1 Mbps
Streaming video in standard definition (480p): 3–4 Mbps
Streaming video in high definition (720p): 5–8 Mbps
Streaming video in 4K: 25 Mbps
Gaming: 3–4 Mbps
Keep in mind that you'll want more speed if you have multiple people or devices using your internet connection at the same time.
Data caps
Data caps can be a real killjoy. But if you're mainly using the internet to check stock prices, email your mom, and chat with friends on Facebook, you probably won't hit a data cap.
For those of us who love to stream shows on Netflix, game, or upload lots of files, data usage is something we should keep an eye on. Or you can play it safe by grabbing a plan with a high or unlimited data cap, like HughesNet's 50 GB plan or Rise Broadband's 500 GB plans.
Availability
The lack of internet provider choices in rural areas is a sad reality in our country. In 2016, the FCC reported that 36% of rural Americans had no access to broadband internet.
Chances are if you live in a rural area, you know all too well about the lack of affordable internet options. That's why availability is such a key factor in deciding which ISP to use.
Satellite and DSL are perhaps some of your best options in terms of availability. Satellites can beam down an internet connection to pretty much anywhere, and DSL hooks up to your existing phone lines.
But with the expansion of fixed wireless and mobile wireless networks, you may not have to give up a zippy internet connection just to enjoy some peace and quiet out in the country.
Looking for rural internet? Now you've got choices behind doors one, two, three, and four.
Between satellite internet, DSL, fixed wireless, and mobile wireless, you should be able to hop on Reddit, swipe on Tinder, or log into Battle.net from the comfort of your farmhouse, cabin, or ranch home—whatever you're into.
And hopefully we'll see even more internet options make their way to the country in the future. But for now, we're just thankful the days of dial-up are (mostly) over.
What is the best internet service for rural areas?
We'd have to say the best internet service for rural areas is satellite internet, based on price, availability, speeds, and data.
You just can't beat that availability and variety of options. And as Viasat and HughesNet continue to upgrade and launch new satellites, it's only going to get better.
Of course, you shouldn't overlook your other options.
Best Internet Service for Rural Areas:
Should I get fixed wireless internet service?
If you can get fixed wireless, go for it. Often the prices are quite affordable, and as long as you don't need more than 50 Mbps, you're good to go on speed too.
Of course, that data cap could be a huge downer. If you need to use more data than 150 to 500 GB, check out DSL or satellite internet instead.
Is there any unlimited satellite internet?
Technically there are no unlimited satellite internet plans, but Viasat comes the closest. It slows your speed once you've met your data cap (up to 100 GB), but only if there are a lot of other people using the network.
10 fastest and slowest cities for rural internet
About 97% of the US is classified as "rural" by the US Census Bureau. But according to the FCC's 2019 Broadband Deployment Report, more than one in four rural Americans don't have access to internet speeds of at least 25 Mbps (the minimum requirement for broadband internet). That's 21.3 million people.
Some rural Americans have it better than others. About 29% can reach internet speeds up to 250 Mbps. But 12% of the same demographic can't even get 10 Mbps internet speeds.
Fastest and slowest rural cities in the US
So which cities have the best rural internet? And which cities have the worst?
We combed through data from more than one million internet speed tests and found the rural cities and small towns in the US with the fastest and slowest 😱internet. Now you can know where to go if you're looking to live the simple life—but with Netflix.
Quick stats
Rural city with the slowest average internet speed in the US: Newcastle, CA (3.7 Mbps)
Rural city with the fastest average internet speed in the US: Hampton, GA (113.6 Mbps)
National average from all speed tests completed: 43.8 Mbps
National average for all rural speed tests completed: 39.01 Mbps
Number of rural US cities ranked: 592
Rural cities with the slowest rural internet
Newcastle, CA  (3.7 Mbps)
Qulin, MO  (4.3 Mbps)
Spring Hill, KS (4.8 Mbps)
Erin, TN (5 Mbps)
Westphalia, MI (5.3 Mbps)
Sylva, NC (5.4 Mbps)
Stevensville, MT (5.6 Mbps)
Hawaiian Ocean View, HI (6.2 Mbps)
Trenton, FL (6.3 Mbps)
Nevada City, CA (6.7 Mbps)
America's slowest rural cities are all over the map, but there are a few trends. For example, four of the cities (Newcastle, Sylva, Stevensville, and Nevada City) are either very close to or surrounded by National Forests, which could pose infrastructure difficulties for all types of internet.
But the most common reason for slow rural internet is that it's expensive for internet providers to expand and update infrastructure, so it's less financially motivating to expand to rural areas with fewer people. The government is trying to incentivize wider broadband rollouts to underserved areas through programs like the Connect America Fund, but there are still millions of people in rural America without access to internet fast enough to keep up with the rest of the world.
Rural cities with the fastest rural internet
Hampton, GA (113.6 Mbps)
Haymarket, VA (93.1 Mbps)
New Market, MD (89.4 Mbps)
Aliquippa, PA (82 Mbps)
Warrenton, VA (79.6 Mbps)
Downingtown, PA (78.7 Mbps)
Roanoke, TX (77 Mbps)
Harleysville, PA (76.9 Mbps)
Red Lion, PA (74.6 Mbps)
Woodbridge, VA (72.4 Mbps)
East Coast states, on average, have faster internet speeds than anywhere else in the country. Maryland has the fastest statewide average speed with 65 Mbps, and Virginia comes in third with an average of 59.3 Mbps. So it makes sense that these states would be among the fastest for rural internet as well.
Judging by this list, you might think that rural Pennsylvania has it made with fast internet speeds. But according to The Center for Rural Pennsylvania, a huge amount of the state is still struggling with access to broadband internet speeds. That just goes to show that even states with the fastest rural internet still have spotty coverage that leaves a lot of Americans in the dust.
Our data comes from speed tests taken on HighSpeedInternet.com. We examined results from more than one million US speed tests to find the fastest and slowest average rural internet speeds.
We defined a "rural" city as a community with a population of less than 10,000 people that is geographically removed from an urban city. We also filtered out locations with fewer than 50 speed test results to ensure accurate representation of the city's average speed. In all, we ranked and researched nearly 600 rural cities in the US.
Because the rural cities are ranked by average speed, it is entirely possible to find much faster- or slower-than-average internet speeds in any given area. These numbers do not represent actual internet speeds but are a reflection of the tested internet connections in an area.