Does DISH offer satellite internet?
DISH no longer offers satellite internet. It used to offer satellite internet under the brand dishNET, but it no longer offers that service. If you want satellite internet with your DISH package, get Viasat or HughesNet.
Both services start at about $50 per month—but you won't get any bundle discounts when you pair DISH with Viasat or HughesNet. Viasat offers download speeds from 12 Mbps up to 100 Mbps. HughesNet tops out at 25 Mbps. Read our Viasat vs. HughesNet comparison to get all the details on these two satellite internet providers.
You can also bundle DISH with Frontier internet service, as long as you live in an area where it's available.
DISH Satellite TV and Internet Plans
DISH + Viasat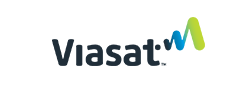 Starting at $109.99/mo.*

Download speeds from 12 Mbps up to 100 Mbps
DISH + HughesNet

Starting at $99.98/mo.*

Download speeds up to 25 Mbps
DISH + Frontier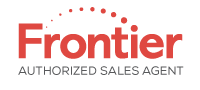 Starting at $73.00/mo.*

Download speeds from 6 Mbps up to 115 Mbps
*For 24 months with a 2-year agreement and eAutoPay
One Dish, Two Dish: If you get satellite TV and satellite internet, you'll need two dishes from two separate companies. Make sure you have the space for this before you sign up.
Pros
Free standard installation
Hopper 3 DVR
HD FREE for Life
Cons
Required 2-year contract
Monthly equipment fees
Price increase after second year
Get hundreds of channels and lots of perks with DISH.
Every DISH package is loaded with channels delivering the shows you love, including free premium channels for three months. Along with all those channels, DISH offers free standard installation, a two-year price guarantee, and HD FREE for Life. DISH packages vary in price, but they're all affordable. And with all the extra freebies DISH tacks on, you'll certainly get your money's worth.
DISH TV Guide
DISH designed its TV packages to bring you the channels you really want. Even the most affordable DISH TV package, America's Top 120, includes AMC, Comedy Central, and ESPN.
The top-tier package from DISH brings you the fan-favorite premium channel, Encore®. Plus, with the movie channels add-on, you'll have access to other premium channels like SHOWTIME® and STARZ®. See the full DISH channel lineup.
*For 24 months, price increases after contract ends All offers require credit qualification, 2-Year commitment with early termination fee and eAutoPay. Prices include Hopper Duo for qualifying customers. Hopper, Hopper w/Sling or Hopper 3 $5/mo. more. Upfront fees may apply based on credit qualification. Fees apply for additional TVs: Hopper $15/mo., Joey $5/mo., Super Joey $10/mo. Internet not provided by DISH and billed separately.
While all the DISH satellite television packages are affordable, several conditions apply to the pricing. For example, you'll need to sign up for AutoPay to receive all the discounts. You'll also be charged a monthly fee for your equipment rental. Despite these contract technicalities, DISH still delivers endless entertainment at a price you can easily afford.
Equipment and Features
You have a few different options with DISH equipment. You can go with either the DISH Hopper Duo or the DISH Hopper 3. If you go with the Hopper 3, you can add a DISH Joey to do even more with your DVR system. All three offer access to thousands of on-demand programs and a built-in Netflix app.
Swipe left to see all →
DISH Hopper Duo
DISH Hopper 3
DISH Joey
(For additional TVs)
Introductory Price
Included with subscription*
Starts at $10.00/mo.*
Starts at $5.00/mo.*
Simultaneous Recording Capability
Up to 2
Up to 16
Varies
Storage Capacity
125 HD hours
500 HD hours
None
Maximum TVs Supported
1 (2 with a Joey)
1 (7 with Joeys)
1
Resolution
HD
4K HD
Varies
If you have a household with just one or two people, the Hopper Duo should be all you need. For bigger households with multiple TVs, you'll want to go with the Hopper 3 on your main TV and a Joey on the rest.
DISH Tailgater
The DISH Tailgater lets you enjoy the best entertainment from DISH anywhere you decide to set up camp. You can go tailgating before the big game without missing the pregame show or enjoy a rom-com out on the lake. Or just watch cartoons with the kids in a tent in the backyard. Wherever you go, the DISH Tailgater will deliver your shows.
With the DISH Tailgater King, you can even receive two shows at once. So you could watch Cabin in the Woods in a cabin in the woods while the kids enjoy something less terrifying in the other room.
DISH Anywhere® App
The DISH Anywhere app gives you access to live TV and thousands of on-demand shows on your tablet or smartphone. You can also add a Hopper with Sling to access DISH programs stored in your DVR. So, the next time you're in line at the DMV, you can pull out your phone, pop in your headphones, and enjoy your favorite show while you wait.
DISH Anywhere with Amazon Fire TV
Access your DISH Anywhere app using Amazon Fire TV or the Fire TV Stick. This turns your Fire TV into a digital DISH receiver that you can easily connect to any TV.
This means you can get DISH TV wherever there's an internet connection, no dish required. That includes the guest bedroom at your parents with the smart TV that's not hooked up to cable. Just bring your Amazon Fire TV Stick, plug it into the TV, and voilà! You've got your DISH programs right where you are.
Works with Amazon Alexa
You can control your DISH system using voice commands by enabling DISH integration on your Amazon Alexa. With Alexa integration, you can find, start, stop, record, and navigate your shows even when you can't find the remote. Simply say, "Alexa, go to ESPN." You'll be watching the game in no time.
Installation Fees and Contracts
DISH subscriptions require a two-year agreement. If you cancel your service before your contract is up, you'll have to pay an early termination fee. That fee will be prorated based on how many months you have left on your agreement when you cancel your service.
DISH offers free professional installation in up to six rooms. The installation process includes the following:
Mounting your satellite dish
Installing your receivers
Programming your remotes
Updating receiver and DVR software
Answering any questions about your service
Installation that's for more than six rooms or requires extra work may be subject to fees.
Select your DISH package.
Whether you choose a budget package with the Hopper Duo or the top-tier pack with a Hopper 3 and six Joeys, you really can't go wrong with DISH. It has package and equipment options for everyone, and the bonus features like free installation and HD FREE for Life only sweeten the deal.