---
DISH Satellite TV and Internet Plans
By Kristin Cooke | December 17, 2020
DISH TV + Viasat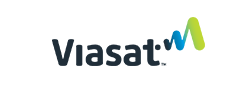 Starting at $109.99/mo.*

Download speeds: 12–100 Mbps
DISH TV + Frontier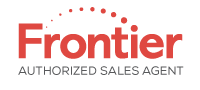 Starting at $89.98/mo.*

Download speeds: up to 6–115 Mbps
*For 24 months with a 2-year agreement and eAutoPay
---
Does DISH offer internet?
DISH no longer offers its own internet service, but instead partners with internet providers across the country to provide bundled internet service alongside DISH TV. Depending on where you live, you might be able to get internet access with Frontier, Windstream, Earthlink, CenturyLink, HughesNet, Viasat, or another internet service provider in your area. Pricing and service vary widely based on your location, but you can often get a discount with many DISH TV and internet bundles. 
DISH used to offer satellite internet service under the name dishNET but discontinued this service. Rather than investing in satellite internet, DISH has been working on a 5G network for the last few years, which the company plans to build across the country. Plans for the DISH 5G service suggest that the DISH 5G network launch could happen as soon as 2023. If you're living in a rural area, you can get a DISH satellite TV and internet bundle through several of DISH's internet partners, including Viasat, Frontier, and CenturyLink. Bundle packages begin at $90 per month.
But satellite internet might not be your best option—depending on where you live, you might also have cable, DSL, fixed-wireless, or fiber internet service in your area that you can bundle with DISH TV. Most of these types of internet offer more data each month at a better price than satellite internet. Some areas can also get 4G LTE home internet service from Verizon or T-Mobile, which can be more cost-effective than a satellite plan.
Some bundles give you a discount while others are bundled for convenience. You can find out which bundles are available in your area by entering your zip code on the DISH website or by calling 1-877-725-0367.
Swipe left to see all →
Best internet to bundle with DISH
| Provider | Viasat | CenturyLink | Verizon LTE Home Internet | T-Mobile 4G LTE Home Internet | Rise Broadband |
| --- | --- | --- | --- | --- | --- |
| Price | $30–$150/mo.* | $49/mo.* | $40–$60/mo.** | $50/mo. | $40–$65/mo. |
| Download speeds | Up to 100 Mbps | Up to 100 Mbps | 25–50 Mbps | 25 Mbps | Up to 50 Mbps |
| Data cap | 40–150 GB, then reduced speeds | 1 TB | Unlimited | Unlimited | 150–250 GB |
| Learn more | View plans | View plans | View plans | View plans | View plans |
Data as of 12/1/20. Offers and availability may vary by location and are subject to change. †Data may be slowed after 40, 60, or 100 GB, depending on your plan. *Viasat prices go up after the first three months to $50–$200/mo. Rate requires paperless billing and excludes taxes. Additional fees apply. Speeds may not be available in your area.  **Price for Verizon home internet plan is $40/mo. with a mobile phone plan or $60/mo. without other Verizon services.
For more information on selecting an internet package to go with your DISH TV plan, check out our guide to the best options for rural internet.
The future of DISH internet is 5G
DISH is actively working on building 5G networks throughout the US, which could prove useful for many Americans who live in suburbs and small towns and have limited internet options. 5G mobile plans often offer unlimited data, allowing customers to use the service for both home internet and for mobile phone service.
DISH acquired Boost Mobile and signed vendor deals with 5G fiber vendors, DISH is poised to become the fourth major mobile phone carrier in the US. DISH announced plans to build 5G infrastructure and has committed to deliver broadband coverage to 70% of the US by mid-2023. 
DISH's 5G infrastructure will rely primarily on fiber networks and cell phone towers, and it may prove useful to rural customers.
DISH TV and Frontier internet bundles
One of DISH's internet bundle partners is Frontier, which offers several different internet plans. You can add Frontier internet to your DISH TV plan for as little as $27.99 per month. If you like streaming, we recommend stepping up to Frontier's Preferred plan, which is four times faster than the basic plan for just $34.99 per month. 
If you're relying on the internet for work or school, or you have several devices in your home, we recommend you go with Frontier's Premium plan for racing speeds up to 115 Mbps. All of the Frontier plans offer unlimited data, which is a big advantage over satellite internet providers. 
DISH TV and Viasat internet bundles
You can also bundle DISH TV with Viasat satellite internet. Viasat is available almost everywhere in the US—all you need is a satellite dish on your roof and a clear view of the southern sky. So if you live in an area without many other internet options, Viasat satellite internet might be your best option. 
Viasat internet speeds range from 12 Mbps to 100 Mbps, depending on the package you select. Like other satellite internet companies, Viasat doesn't give you unlimited data. Full-speed data is metered. After you hit your data threshold (12 GB to 150 GB per month), your speeds will slow down. But, if you live in a rural area with few options, Viasat can certainly keep you connected to the world around you.
One dish, two dish: If you get satellite TV and satellite internet, you'll need two dishes from two separate companies. Make sure you have the space for this before you sign up.
Bundling DISH with internet in rural areas
There are several internet options available in small towns, suburbs, and rural areas. DISH partners with a few of these high-speed internet providers, while others can be harder to find. If they're available in your area, any of these could be a good choice for your home. 
DISH TV channels
Every DISH package is loaded with channels delivering the shows you love, including free premium channels for three months. Along with all those channels, DISH offers free standard installation and free HD. DISH TV packages vary in price from $59.99 to $94.99 per month—and you'll get a two-year price guarantee when you sign up. 
All offers require credit qualification, 24-month commitment with early termination fee and eAutoPay. Prices include Hopper Duo for qualifying customers. Hopper, Hopper w/Sling or Hopper 3 $5/mo. more. Upfront fees may apply based on credit qualification. 
Pros
Free standard installation
Hopper 3 DVR
HD FREE for Life
Cons
Required 2-year contract
Monthly equipment fees
Price increase after second year
DISH TV + internet = a perfect match
Although many homes are moving to streaming services in urban and suburban neighborhoods, satellite TV services remain popular in small towns and rural areas. Why? Ultimately, satellite TV saves rural Americans money. DISH delivers endless entertainment without incurring hefty data overage charges, which is all too common if you try streaming Netflix on restricted data plans. DISH doesn't use any internet data, which is a prime benefit for rural Americans who often have restricted data on internet service.
Together, high-speed internet service and DISH TV will keep your home buzzing with the entertainment, education, and news you crave on a daily basis. 
Check out DISH TV and internet bundles
FAQ about DISH TV and internet
Does DISH offer internet service?
DISH TV does not offer internet service, but you can bundle it with internet from one of its partner companies. DISH used to offer its own satellite internet service called dishNET, but it no longer offers this service. You can get high-speed internet through one of DISH's partner companies (including Viasat, Frontier, HughesNet, and others), or you can skip DISH bundles and get internet access from any provider in your area.
Can I get DISH cable and internet?
You can get DISH satellite TV service (which offers the same channels as cable TV but is actually broadcasted via satellite) bundled with high-speed internet plans from some of DISH's partner companies. Depending on where you live, you could get DSL, fixed-wireless internet, cable, fiber, or satellite internet with your DISH satellite TV service. Your internet service will not come from DISH, but you can sign up for it through DISH.
If I have satellite internet service, can I use video streaming services instead of getting DISH satellite TV?
We recommend satellite TV service for people using satellite internet because of data caps There just aren't any truly unlimited satellite internet plans that give you as much full-speed data as you'll need to support consistent streaming. So, while it's possible to stream Netflix or Hulu using satellite internet, it will use up a lot of data. 
If you watch only a few hours each month, you'll be fine. But if you watch a few hours a day, you'll run into data overage fees (yikes!) or your data speeds will be slowed down to dial-up speeds for the rest of the month. You won't have to worry about any of that if you watch TV through DISH. 
As an alternative to DISH TV service, you can use a TV antenna to get local channels for free, although of course you won't have as much channel selection as you would with a paid satellite TV service.