By John Dilley | May 29, 2020
---
Does DIRECTV have internet service?
Yes, but there's a catch. DIRECTV doesn't offer its own internet service, but it does offer TV and internet bundles via partnerships with internet providers. For example, you can bundle DIRECTV with Viasat and save $120 off your first year of Viasat Internet service ($10 a month).
If you have access to cable or DSL internet service, you can choose from a handful of DIRECTV and AT&T bundles. AT&T owns DIRECTV, so a representative from either company will likely do their best to see if a DIRECTV and AT&T bundle is available where you live. But if satellite internet is your only option, pairing DIRECTV with Viasat will still net you a discount.
Can you bundle DIRECTV with HughesNet internet?
Though we recommend Viasat over HughesNet for most satellite internet users, getting DIRECTV with HughesNet may actually be cheaper in some instances. For example, if all you need is basic satellite internet service with DIRECTV, HughesNet plans start at $59.99 a month (10 GB data plan). Yes, that costs more than Viasat's Liberty 12 plan ($30 a month for three months, then $50 a month), but the Liberty 12 plan has limited availability. 
So there's a chance the cheapest Viasat plan you can get your hands on is actually the Unlimited Bronze 12 plan ($50 a month for three months, then $70 a month) or the Liberty 25 plan ($50 a month for three months, then $75 a month). If that's the case for you, then HughesNet might actually be the cheaper option, even with the DIRECTV bundling discount from Viasat. 
If this is starting to get a little confusing, well . . . that's understandable. In short, you have options, so though it can be messy to dig in and compare, it's worth it if you want to save some dollars. Also, we've already done a lot of the work for you already—check out our Viasat, HughesNet, and satellite TV service reviews. 
DIRECTV satellite TV and internet plans
DIRECTV + Viasat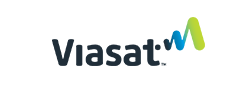 bundles starting at $94.99/mo.*

Download speeds from 12 Mbps up to 100 Mbps
DIRECTV + HughesNet

Bundles starting at $124.98/mo.*

Download speeds up to 25 Mbps
DIRECTV + AT&T Internet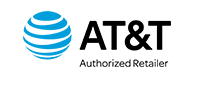 Starting at $89.99/mo.§

Download speeds from 768 Kbps up to 1,000 Mbps
*for 12 mos plus taxes. w/24 mo. agreement. Autopay & Paperless bill req'd. Prices higher in 2nd year. 
† for the first 3 months. ‡ Service plan requires a 24-month commitment.
§ for 12 months plus taxes & internet equip. fee w/ 24-mo. TV agmt & combined bill. Autopay & Paperless bill req'd. Prices higher in 2nd year. $10/mo. internet equip. fee applies.
* Incl Unlimited data allowance ($30 value) at no add'l charge.
Double Dish: Subscribing to satellite TV and satellite internet will require the installation of two separate dishes from two different companies.
Pros
Wide range of packages
Great DVR included
NFL SUNDAY TICKET
Cons
Monthly equipment fees
Regional sports fees
Price increase after first year
Enjoy endless entertainment with DIRECTV satellite television.
DIRECTV offers top-tier entertainment with hundreds of channels and a wide range of packages. The included DIRECTV Genie HD DVR records hours of your favorite programs and lets you watch them whenever you want.
Plus, DIRECTV is the only place you'll find NFL SUNDAY TICKET, which provides every out-of-market NFL game, every Sunday. With so many entertainment options, there will always be something good to watch on DIRECTV.
Swipe left to see all →
| Package Name | Channels | Introductory Price |
| --- | --- | --- |
| ENTERTAINMENT | 160+ | $64.99/mo.* |
| CHOICE™ | 185+ | $69.99/mo.* |
| XTRA | 235+ | $79.99/mo.* |
| ULTIMATE | 250+ | $84.99/mo.* |
| PREMIER™ | 330+ | $134.99/mo.* |
Data as of 3/2/20: Offers and availability may vary by location and are subject to change.
No matter your budget, DIRECTV has a package for you. However, you need to read all the details before you commit because the promotional price has some conditions you'll want to know before you sign
For example, you get the promo price only when you subscribe to autopay and paperless billing. You'll pay $5.00 more per month until you do. The promo price also requires a two-year contract, but the discount is just for the first year, so you'll pay more during the second year of your contract. Also, all DIRECTV packages are subject to a regional sports fee that varies by region.
If you're a football fan, you want DIRECTV. It's the only place you'll find NFL SUNDAY TICKET. With NFL SUNDAY TICKET, you can watch every out-of-market NFL game each Sunday. No other TV service can offer you as much NFL football as DIRECTV.
You can add NFL SUNDAY TICKET to any DIRECTV package, but it comes included for the first year on the CHOICE™, XTRA, ULTIMATE, and PREMIER™ packages. If you order NFL SUNDAY TICKET, even as a free promo, your subscription will automatically renew the next year with the full price. So, set a reminder to cancel, or be prepared to pay the full subscription price the second year. That price will vary year to year and can be hundreds of dollars.
DIRECTV TV channels list
Every DIRECTV package has some of the most popular channels, like Nickelodeon, HGTV, and TBS. You can get premium channels like HBO®, STARZ®, and SHOWTIME with the PREMIER™ package. No matter what channels you're looking for, DIRECTV has a variety of packages to fit what you want. See the full DIRECTV channel lineup.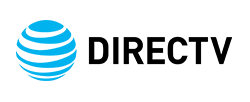 Genie® HD DVR included
Access to thousands of on-demand and pay-per-view titles
Latino programming options through DIRECTV EN ESPAÑOL
DIRECTV Genie®
Watch your entertainment wishes come true with the DIRECTV Genie. You can use the Genie to record up to 200 hours of HD programming that you can watch whenever you want. It records up to five shows at once and allows you to watch recorded TV in up to four rooms.
The Genie can record and play shows broadcast in 4K Ultra HD, but you need a TV capable of displaying that quality to see it. Also, shows recorded in 4K Ultra HD will take up more space on your DVR than shows recorded in standard HD.
DIRECTV App
With the DIRECTV App, you've got your home entertainment in your pocket. You can watch live, recorded, and on-demand content on your mobile devices everywhere you go. You can even set your DVR to record remotely and transfer entertainment to your TV from your phone or tablet. So, if you're at work and realize you forgot to set the DVR to record the show you want to watch later, you can pull out your phone, set your DVR, and forget about it.
Amazon Alexa Integration
You can use your Amazon Echo devices to control your DIRECTV set-top boxes. Once you enable DIRECTV on your Echo, you can ask Alexa to play, pause, fast-forward, rewind, or record your shows. You can also use voice commands to watch a specific channel or navigate your menu. (This feature is not compatible with HS17 set-top boxes or DIRECTV NOW.)
DIRECTV for travelers
Watch your favorite show at the lake under the stars. Take over 185 DIRECTV channels on the road with a portable dish, like this one from Winegard, and mount it to your RV or boat. This service works in many remote areas. Plus, in some areas, you'll even get access to the ABC, CBS, Fox, and NBC affiliates from Los Angeles or New York through the DIRECTV Distant Network Services.
Installation fees and contracts
When you order DIRECTV, you have to pay a $35.00 activation fee and agree to a two-year service contract. If you cancel early, you'll have to pay an early termination fee of $20.00 for every month left on your contract.
You can get free standard installation with DIRECTV, but you could be charged extra for any custom installations. Standard installation includes the following:
Mounting your dish (must be within 100 feet of your TV and have a clear view of the southern sky)
Running cable from your dish to your receivers (125 feet of cable max)
Connecting your DIRECTV equipment to your TVs
Teaching you to use your DIRECTV equipment (20-minute lesson)
Activating your DIRECTV service
If your installation requires anything beyond these steps, you could be charged for custom installation. The charge will vary based on what your custom installation requires.
Choose your DIRECTV plan.
If you're looking for an affordable TV service to pair with your satellite internet service, DIRECTV has a lot of options for you—especially if you're a football fan. Just keep in mind that it requires a two-year contract and additional installation.